In this sermon Tim continues our Isaiah series by looking at chapters 42-49, particularly chapter 49, where God posts an 'advertisement' for a servant who will come and restore His people, be a light to the Gentiles and bring salvation to the ends of the Earth! Tim explains how we can live in the good news of God's salvation bought for us by Jesus and also encourage us to join God's mission by spreading the gospel around the world!
Sermon preached by Tim Giovanelli on Sunday November 14, 2021.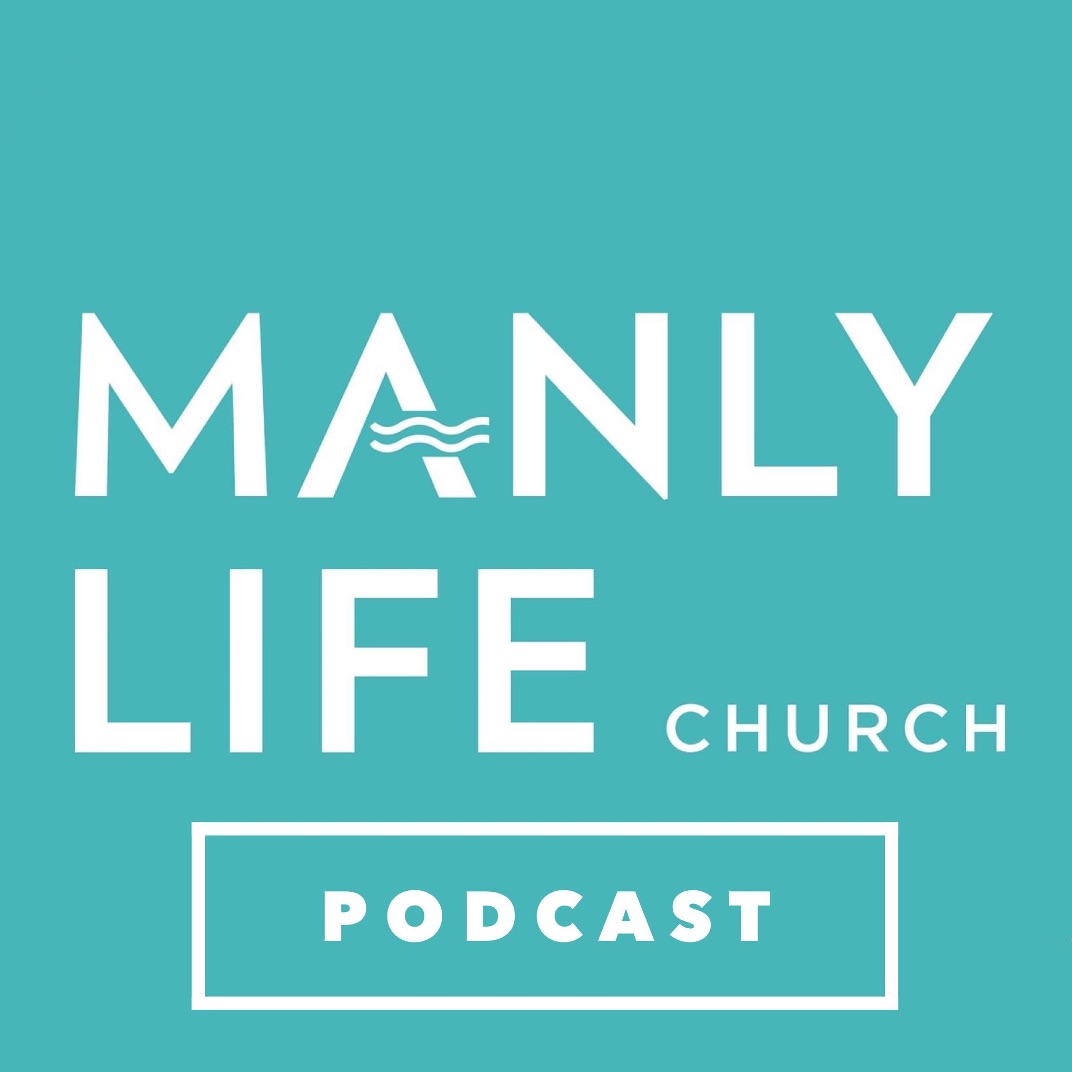 05/02/23 – John 12:20-33 Following Jesus & Intro – by Tim Giovanelli – The Farewell Discourse Series
–
Manly Life Church Podcast
SERMON NOTES:
Welcome to Church!
Today is week 7 of preaching in a row for me… I don't think I will be doing that again, but gosh I have enjoyed Isaiah so far!
So, let's do this Manly Life… 
Now I've only ever had 4 job interviews in my lifetime.
First one was with the Head of Marketing at Johnson and Johnson as a 17 year old school boy. That was over dinner for an internship while I was at uni. I am still not quite sure why, but he gave me a job.
The next was in London for a sales role for a research company. The recruiter asked me how driven I was to make lots of money. I said "not really". And that was the end of the interview.
The next one was in London for another sales job and the interviewer asked me to tell a joke. I can't remember what I said, but I made him laugh and got the job. But I only lasted a few weeks…
And that was because I then landed a job for a big company seeing clients across Europe even though I was well underqualified.
But I got into the interview and the lady was married to a former Colombian Catholic Priest and I'd just spent a year in Africa volunteering with a Christian charity…
So in the interview, we chatted about that… and then she asked if I reckoned I could do the job. I said I'd give it a go… and whacko I had a job!
Well in todays passage in Isaiah 49, God posts a job advertisement for a servant who will come and restore his people, be a light for the Gentiles and bring salvation to the ends of the earth.
Anyone thinking about applying? Haha… just a small role…
We've already seen in the Book of Isaiah that God posts an advertisement for a child with many of the same themes?
Do you remember that from week 3 of this series in Isaiah 7-12?
It talked of a child who will be born of a virgin, who will reign on King David's throne and bring justice and righteousness to the nations.
And like a lot of the prophecies in Isaiah, different people apply… but they always fall short, keeping the opening vacant for a true son who can fulfil God's requirements.
The vacancy goes unfulfilled until Jesus.
Well in this next section of Isaiah, written to the people while they are in exile and waiting to return to Jerusalem, another requirement develops in the role description for a saviour.
In the same way that a child in Isaiah 11, full of the Spirit, will bring righteousness and justice and bring in the nations
This time a mysterious servant appears who will be chosen by God.
Listen to the qualifications of the servant that God requires… Isaiah 42:1-4
1 "Here is my servant, whom I uphold, my chosen one in whom I delight; I will put my Spirit on him, and he will bring justice to the nations. 2 He will not shout or cry out, or raise his voice in the streets.
3 A bruised reed he will not break, and a smoldering wick he will not snuff out. In faithfulness he will bring forth justice; he will not falter or be discouraged till he establishes justice on earth. In his teaching the islands will put their hope."
Now, we could just live in those verse today… but I want to get to Isaiah 49 in a moment where we will spend most of our time.
But here is what is interesting…
In this role description for a servant… some pretty big things are required of the successful applicant…
This messianic servant and the child of Isaiah 7-12 have a lot of the same characteristics…
They are Spirit filled, bring justice and compassion to the whole world and they are the one that the people will rightly put their hope in.
Now like any job opening, at first there are lots of applicants until we finally settle on one true child and servant applicant who can fulfil this role.
Why do we think this?
Well regularly in the Old Testament Israel (that is God's people) are called "my servant."
Psalm 105:5-6 Remember the wonders he has done, his miracles, and the judgments he pronounced, you his servants, the descendants of Abraham, his chosen ones, the children of Jacob.
So originally this plan of bringing justice to the nations belonged to all of the people of God.
And in Isaiah 41, all of Israel, all of Abrahams descendants are called "my servant". They are called God's chosen ones whom he will help and strengthen.
But as we know they don't live up to their bit of the covenant they have with God.
Indeed in Isaiah 42 "the servant" referring to all of God's people are called deaf and blind. They will not pay attention to God or listen to him.
So they don't get the job.
Remember week 1 of Isaiah – they are a vineyard planted by God, meant to produce good fruit, but all God can find is bad fruit, stinkers.
It's not so much that they get the sack… but God goes on looking for someone who can fulfil the role.
Are you with me?
So as Isaiah 40-55 continues, the applicant who can fulfil what God requires to be his servant narrows down…
Where all the people of God can't fulfil the role of bringing justice to the nations and being a light…
A solitary servant appears… one who God will use to fulfil his plans and bring salvation for all the nations.
Now Greg next week gets the big passage in Isaiah… chapter 53 in which God's suffering servant appears who is pierced for our transgressions and crushed for our iniquities.
But this narrowing down of the servant begins in chapter 49. Lets have a look.
Isaiah 49:3-6
3 He said to me, "You are my servant, Israel, in whom I will display my splendor." 4 But I said, "I have labored in vain; I have spent my strength for nothing at all. Yet what is due me is in the Lord's hand, and my reward is with my God."
5 And now the Lord says; he who formed me in the womb to be his servant to bring Jacob back to him and gather Israel to himself, for I am honored in the eyes of the Lord and my God has been my strength 6 he says: "It is too small a thing for you to be my servant to restore the tribes of Jacob and bring back those of Israel I have kept.

So this servants first task is to gather God's people, Israel back to himself…
And we read that when God's servant comes he will display God's splendor.
And we spent a lot of time last week looking at the idea of glory and the presence of God being manifest in Jesus.
So this servant, formed in the womb (which is a clue that it refers to one servant rather than all the people) is tasked with the role of bringing back and gathering God's people to himself.
Right? Verse 6 – the servant will "restore the tribes of Jacob and bring back those of Israel I have kept."
I remember one of the things that shocked me a bit when I first really began to wrestle with and read the gospels was how much it was really a story of a Jewish man, ministering and speaking to Jewish people.
Now we will get to all of us in a second. Us gentiles…
But I think it is worth noting that as we read the gospels about Jesus we come into an ancient story, of a servant figure coming to restore the people of God.
He is the fulfilment of their promises and their expectations… and what a lot of the gospels is about is whether they will believe in him or reject him.
And like a lot of Jesus it is unexpected.
Many of the religious figures do reject him and ultimately have him killed. And Jesus regularly calls them hypocrites and guilty of failing to do what is required…
But then there all these unexpected stories of redemption where God gathers the people of Israel. It is God's amazing grace.
Think of the Jewish tax collector Zaccheus who is seen as a national traitor, and yet Jesus saves him explaining in Luke 19:10 "the son of man came to seek and save the lost"
Hear that carefully in light of Isaiah 49. Jesus is at work restoring the tribes of Jacob.
Same with the Samaritan woman and the deaf, lame and blind whom he heals.
Again he describes his mission in Matthew 20:28 "for the son of man did not come to be served but to serve."
The servant has come to save!
For me the most touching moment in all of this is in Matthew 23:37
37 "Jerusalem, Jerusalem, you who kill the prophets and stone those sent to you, how often I have longed to gather your children together, as a hen gathers her chicks under her wings, and you were not willing.
This is Israel's God, come in the flesh… and he longs to gather his children.
It's an incredibly tender moment, and in one sense heartbreaking knowing that he is about to be crucified by his own people.
But that is the heart of the servant… to come and gather God's people.
And I'd simply remind you that God is not finished with his covenant people.
Just as at the beginning of Acts thousands of Jewish people call on the name of the Lord Jesus and are saved…
Through history God has always called his first children back into relationship with him.
I note that Nicky Gumbel, possibly the most highly regarded Christian evangelist in the world today is of Jewish descent.
Our own Katie Stucken, when she lived in Jerusalem worshipped with the Mount Carmel Assembly. A church of Jewish and Gentile believers in Jesus.
Well the role description of this servant continues in verse 6…. And it's good news for us…
Isaiah 49:6-7 of this servant…
6 I will also make you a light for the Gentiles, that my salvation may reach to the ends of the earth." 7 This is what the Lord says, the Redeemer and Holy One of Israel, to him who was despised and abhorred by the nation, to the servant of rulers: "Kings will see you and stand up, princes will see and bow down…
So there you go… because of the servant, who will be a light for the gentiles, God's salvation will reach to the ends of the earth!
And that my friends is you and me!
This one who is despised and abhorred by his own nation will have Kings pay attention and Princes bow down.
I don't know if you have ever listened to one of the Queens speeches at Christmas, but she is a deeply committed Christian.
And we did a lot on this in our Ephesians series. Listen to Ephesians 2:11-14
11 Therefore, remember that formerly you who are Gentiles… 12 remember that at that time you were separate from Christ, excluded from citizenship in Israel and foreigners to the covenants of the promise, without hope and without God in the world. 13 But now in Christ Jesus you who once were far away have been brought near by the blood of Christ.
14 For he himself is our peace, who has made the two groups one and has destroyed the barrier, the dividing wall of hostility.
So this is the fulfilment of the promise in Isaiah 49. The servant, Jesus has come to save everyone! Both Jews, and Gentiles.
Now sometimes this passage in Isaiah 49 is called the Old Testament's Great Commission.
You know the great commission from Matthews Gospel in chapter 28… Jesus says;
"Therefore go and make disciples of all nations."
And it is really interesting, because in the Book of Acts Paul understand his mission in preaching the good news of Jesus to the gentiles by quoting this verse in Isaiah 49.
And so this is the story that we get folded into…
Jesus coming to his own, some believing, some rejecting… and then the same message of salvation going out to all nations!
And we too have to make that decision about Jesus, to believe in him or to reject him, to follow him, or to go on our own way!
And then we get that great privilege of sharing the good news of salvation in Christ!
God's missions. His servant's mission.
Jesus mission, becomes our mission!
A couple of weeks ago I was saddeded to hear about the death of my old Christian History Professor at Regent College, Don Lewis.
He was a great academic, but more so, he was a wonderful man and friend to the students. We used to go to this Irish pub with him on Wednesday nights after class.
They are some of my best memories from bible college.
Anyhow, the tributes flowed in, and one particular one I read I found very moving. It was written by a Toronto Pastor and titled "Why I own Don Lewis Everything"
He explains that his Dad met Don while they were both studying philosophy at Bishop's University in Quebec.
This Pastor's Dad had come from privilege as the son of a Superior Court Judge.
But in studying philosophy , he says "He didn't buy it as the ultimate explanation for his ultimate questions. His heart remained restless. Angry even. Despairing."
That is when he met Don, the son of a Pentecostal Minister. He explains it this way…
In the final year of dad's undergraduate studies, he and Don Lewis became fast friends. They were soon spending hours together discussing life, faith, God, and everything in between. As they talked, Don found opportunities to explain the gospel of grace and to call dad to it. And eventually dad realized he had finally found ideas that were big enough to fill his mind and great enough to satisfy his heart. Here's how Don explained it in the eulogy he delivered at my father's funeral:
"Slowly his questions were heard, his raging against life and God was stilled. After about six months John had found his way into the Kingdom of God."
Not long after, so the post goes, this Pastor's Dad met a young woman on the verge of suicide.
They became friends, they dated, she became a Christian and not too long later they got married.
The author writes…
Mom and dad had five children, and all of us know the Lord. We have 16 children between us, and they all know the Lord—at least, those who are old enough to be able to express it. But there's more. Dad told his mom about Jesus and she believed. He told his older sister and she, too, believed. Mom told her sister and she believed. And those families, too, now boast three generations of believers. And if we trace the Christian faith of all these people—perhaps 40 or 50 of us now—they all eventually converge on Don Lewis. They all converge on a young man who simply and faithfully shared the gospel.
Isn't that remarkable and a lovely story… and not one beyond all of our reach…
And these lives being changed is the result of the prophecy of Isaiah 49:6 being fulfilled.
By God's servant figure being fulfilled by Jesus
"I will also make you a light for the Gentiles, that my salvation may reach to the ends of the earth."
And I am sure you too could share a story of how the light of the world, Jesus has come into your life or your families life and begins a great work of salvation!
Well, finally today, what's the result of all of this…
And this is important because what is preached by us Christians isn't just preached because we think we are right, and everyone else is wrong.
The motivation for God, the motivation for Jesus and the motivation for all of us should be that God is restoring his good creation, and bringing life to what is lost and dead.
Listen to the next bit of Isaiah 49…
Isaiah 49:8-10
8 This is what the Lord says: "In the time of my favour I will answer you, and in the day of salvation I will help you; I will keep you and will make you to be a covenant for the people,
to restore the land and to reassign its desolate inheritances, 9 to say to the captives, 'Come out,' and to those in darkness, 'Be free!'
"They will feed beside the roads and find pasture on every barren hill. 10 They will neither hunger nor thirst, nor will the desert heat or the sun beat down on them. He who has compassion on them will guide them and lead them beside springs of water.

Now I don't have time to go through all of the benefits of God's servant bringing salvation to the ends of the earth…
But I hope you pick up on some of the imagery…
I note desolate land is restored…
I note captives are released, and those in darkness are freed.
The recipients of salvation will go neither hunger nor thirst or be beaten down by the elements.
They receive compassion and are guided to springs of water!
This is why God sends his servant into the world to bring salvation to the tribes of Jacob and light to the gentiles.
God is in the business of restoring what is captive, what is desolate, what is in the dark, what is hungry and thirsty, what is dry… back to life!
Now some of that is literal. God can literally set you free from what holds you captive
And then some of this is imagery and metaphor that we need to apply our Christian imaginations for our lives…
What might it look for life that feels like desolate land to regain its inheritances?
For those who feel exposed to the relentless elements beating down on them to be guided to springs of water?
This is our God… wont you come Lord Jesus and do it again!