In this sermon Tim continues our series on Isaiah by looking at chapter 40 of Isaiah, where we have been transported 150 years forward to where the Israelites are under captivity and oppression by the Babylonians. in chapter 40 we see some of the most beautiful promises about what God will do, when He comes…

He will redeem his people. 
He will reveal his glory
He will humble the nations
He will strengthen the weary!
Sermon preached by Tim Giovanelli on Sunday November 7, 2021.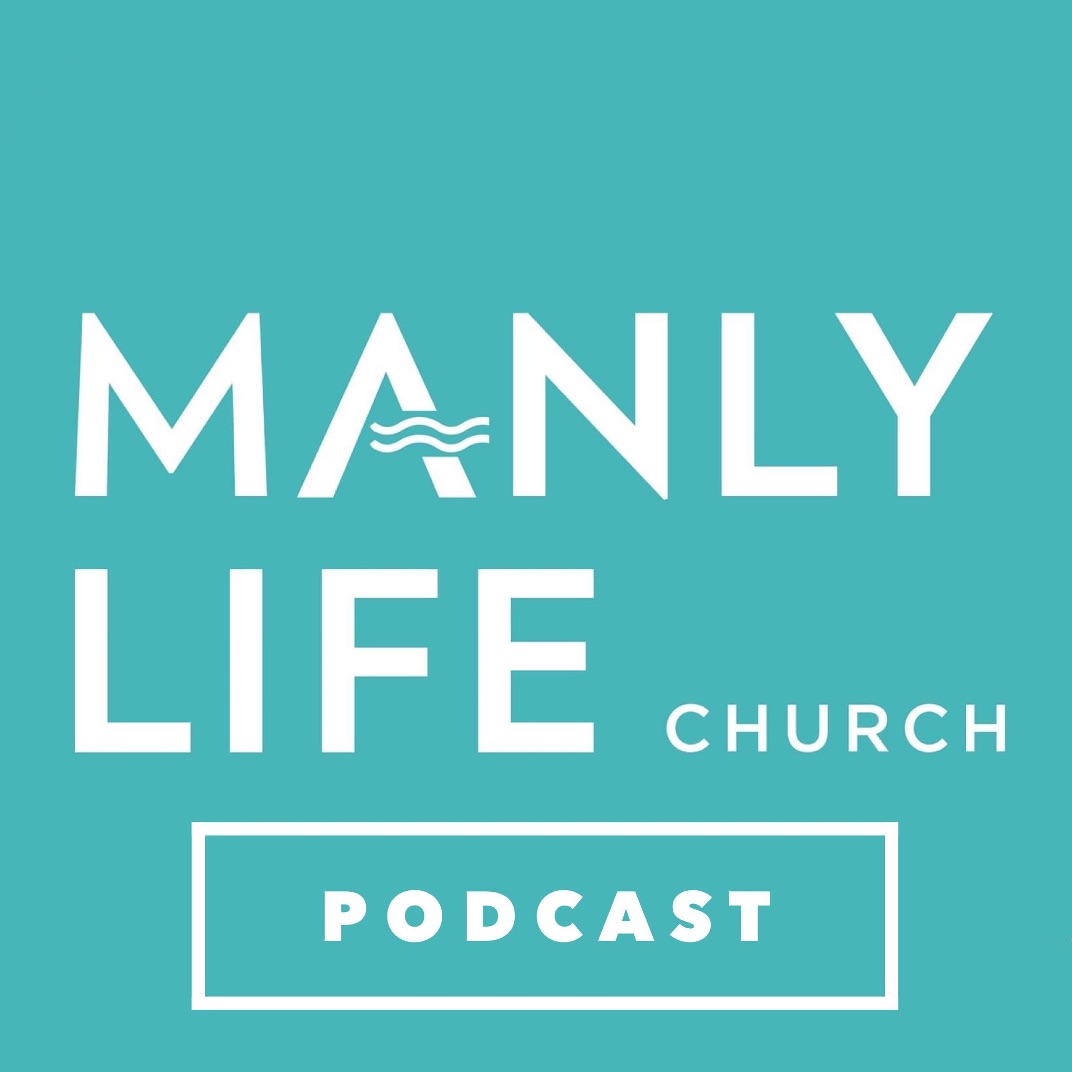 05/02/23 – John 12:20-33 Following Jesus & Intro – by Tim Giovanelli – The Farewell Discourse Series
–
Manly Life Church Podcast
SERMON NOTES:
You must be getting sick of my voice… this being my sixth week in a row of preaching… 
I'm actually doing one more week next week and then Greg Beech is speaking while Victoria and I go and celebrate 10 years of marriage!
Don't forget to take some notes in your note books. 
So we are studying Isaiah together and we have passed the big half way moment of the Book with last week's story about King Hezekiah and God's people being delivered.
And the encouragement for us all was to stand firm in the face of opposition and to be faithful to God and trust him for our salvation!
And we enjoyed some of the life and apologetics of John Lennox, mirroring the way King Hezekiah sought out wise counsel from the prophet Isaiah
And I was tempted this week as we look at Isaiah 40 to just play Chariots of Fire and talk about my hero Eric Liddle for half an hour…
Of course that famous scene in the Oscar winning film where Liddle reads Isaiah 40!
Just another reason to go and watch Chariots of Fire for the hundredth time!
Now some of you may have heard of the Dead Sea Scrolls… and I thought as we begin I would illuminate a little on this, particularly as it relates to Isaiah.
So, in putting together the Old Testament into what we have in our bibles today, scholars had long relied on the earliest Hebrew texts that we have,
That's called the Masoretic text which date to 1,000 years after Christ.
That might seem like a long gap from the events to you, but of course we also had the Greek language versions of the OT called the Septuagint that dates to 300 years before Jesus
And that matches up very closely to the Masoretic text, the much later Hebrew text we have.
And of course there were lots of part copies and fragments of the OT in Hebrew that are very old.
But in 1946 something remarkable happened. Some Bedouin shepherds near the Dead Sea in current day Israel wandered into a cave.
And what they found was a rich trove of manuscripts including a full copy of the Book of Isaiah in Hebrew from over a hundred years before Christ.
So in the caves of Qumran, an almost exact copy of the 66 chapters of Isaiah were found
And they have been scientifically dated to over a thousand years before the earliest Hebrew manuscripts they had up until that point.
And you can go to Jerusalem today and see the Dead Sea Scrolls, including the full Book of Isaiah at the Israel Museum.
And other than being one of the great archaeological discoveries of the 20th Century
It reassures us about the way that the scriptures have been cared for and handed down through the generations. So, there you go!
That's the Dead Sea Scrolls.
So today, in chapter 40 we get transported by Isaiah about 150 years forward as the people of God are now in exile in Babylon (slide)
And they are preparing to be released back to Jerusalem by the Persian King Cyrus.
So how has this happened?
Well at the end of King Hezekiah's life… it is prophesied that despite Hezekiah's faithfulness, future generations will be taken into exile by the Babylonian Empire…
And indeed that is what happens about 150 years later.
It's one of the reasons Isaiah is so revered as a Prophet. What he says comes true.
So in terms of Jerusalem and the Southern Kingdom of Judah, that is the state into which Isaiah is now speaking.
So the Assyrian threat has faded, the Babylonian threat rises, they capture Jerusalem and the people of God are now in Babylon in exile.
OK?
So today is about God's great news of salvation, ultimately that comes to pass in Jesus, of God redeeming his people, revealing his glory, humbling the nations and strengthening the weary!
And it all happens by the promise of the coming of the Lord! When he comes…
He will redeem his people.
He will reveal his glory
He will humble the nations
He will strengthen the weary! Amen?
So firstly, Isaiah 40:1-4, God will redeem his people
40 Comfort, comfort my people, says your God. 2 Speak tenderly to Jerusalem, and proclaim to her
that her hard service has been completed, that her sin has been paid for, that she has received from the Lord's hand double for all her sins.
3 A voice of one calling: "In the wilderness prepare the way for the Lord; make straight in the desert a highway for our God. 4 Every valley shall be raised up, every mountain and hill made low; the rough ground shall become level, the rugged places a plain.
So this new section of Isaiah begins with God's announcement of forgiveness and one coming to prepare the way for the Lord.
The people of God's long period of suffering and exile is going to come to an end… so God comforts his people with good news. Your hard service has been completed.
And it is done by the announcement that her sins have been paid for and the Lord is coming.
This is great news indeed.
Now like a like a lot of the prophecies in the Book of Isaiah this gets partly fulfilled in their own time, and fully fulfilled in the coming of Jesus Christ.
So the partial fulfilment happens with the rise of the Persian King, Cyrus, who defeats the Babylonians and allows for the people of God to return to Jerusalem.
And you probably know some of this history with the story of exile and characters like Daniel and King Nebuchadnezza
And then Ezra and Nehemiah being allowed to return to Jerusalem by King Cyrus to rebuild the city walls and the temple.
But like so much of the Old Testament, it is never really a lasting peace or fulfilment of the promises of God. It is still waiting for completion.
And so it is interesting that both Matthew, Mark and John's gospels very early on, begin with the story of John the Baptist, referencing this passage in Isaiah.
So listen to how Mark begins his gospel… drenched in the expectations of Isaiah 40…
Mark 1, verse 1… The beginning of the good news about Jesus the Messiah, the Son of God, 2 as it is written in Isaiah the prophet: "I will send my messenger ahead of you, who will prepare your way" 3 "a voice of one calling in the wilderness, 'Prepare the way for the Lord, make straight paths for him.'"
4 And so John the Baptist appeared in the wilderness, preaching a baptism of repentance for the forgiveness of sins. 5 The whole Judean countryside and all the people of Jerusalem went out to him. Confessing their sins, they were baptized by him in the Jordan River. 6 John wore clothing made of camel's hair, with a leather belt around his waist, and he ate locusts and wild honey. 7 And this was his message: "After me comes the one more powerful than I, the straps of whose sandals I am not worthy to stoop down and untie. 8 I baptize you with water, but he will baptize you with the Holy Spirit."
From there, Jesus appears, is baptised with the Spirit descending upon him and a voice comes from heaven saying "You are my Son, whom I love; with you I am well pleased."
He is tempted in the desert, overcoming Satan and then begins his ministry, announcing the good news that the Kingdom of Heaven has come near!
So again, we see the Gospel writers identifying Jesus as the fulfilment of what Isaiah had always intended. It's pretty cool.
John the Baptist preparing the way for the coming of the Lord.
Jesus being the one who comforts his people and in the truest sense who will forgive our sins through his work on the cross.
This is the good news that we preach about today…. And that is still folding people in to being a part of the children of God.
Just this week I came across a clip of the Mikhaila Peterson, the daughter of the famous psychologist Jordan Peterson.
And the clip was of her talking to a Pastor about how in the last month she has come to Christian faith. Not half hearted but fully in!
She describes having had major problems in her life, not managing them well, and being clinically depressed.
A friend of hers encouraged her to pray and ask God to reveal himself to her.
So she started reading the bible, praying and within a short period some major issues in her life cleared up. And for the first time in a long time, she felt a deep peace.
The clip finished with her talking about her own shock at becoming a Christian… has that ever happened to anyone here?
But that is amazing grace!
And really this revelation of God is what Isaiah talks about next. When the Lord comes to save his people, he will reveal his glory! So Isaiah 40:5
5 And the glory of the Lord will be revealed, and all people will see it together. "For the mouth of the Lord has spoken."
And we get two clues about what it looks like when God comes, and his glory is revealed.
Verse 10 says; "See, the Sovereign Lord comes with power"
Verse 11 says; "He tends his flock like a shepherd: He gathers the lambs in his arms"
So we should expect someone who can do miracles, and we should expect someone who comes with compassion and care for the people.
Now that is a saviour!

Well, let's come back to that as it relates to Jesus in a second, but I just want to focus in for a moment on this word glory!
In the Hebrew the word is Kavod and it denotes the manifestation of God's presence.
Glory is the majesty and weightiness of the presence of God.
That is why when we ask the Holy Spirit to come and fill us, people often feel a weightiness pressing down upon them. (guy who got stuck to his chair)
And this glory is probably most accurately represented in Exodus 33 when Moses asks God "please show me your glory."
And it is too much for Moses to comprehend. He has to hide in the cleft of a rock as the presence and glory of God passes by.
So to encounter the glory of God is an overwhelming thing. We are asking to meet with his holiness and majesty and otherness…
So Isaiah promises that when the Lord comes to save his people, he will reveal his glory!
That is remarkable!
So we fast forward to the life of Jesus, and particularly John's Gospel portrays Jesus as the glory of God.
So remember, in coming to save his people, they are looking for the glory of God to be revealed. Mighty power… a great shepherd…
John 1:14 tells us in introducing his gospel; "The Word became flesh and made his dwelling among us. We have seen his glory, the glory of the one and only Son, who came from the Father, full of grace and truth."
So the whole point of Jesus coming according to John was the revealing of God's glory…
God becomes flesh and dwells amongst us… this is so much greater than what Moses experienced…
And it says we have seen his glory – full of grace and truth!
I often say, if God is like Jesus, then I'm in… if this is what the presence and majesty of god looks like. I want to follow that glory!
And that is what changes lives – encounters with glory.
That is why Mikhaila Petersons friend very wisely encouraged her to ask God to reveal himself to her…
Because whenever anyone meets with the glory of the Lord, Jesus Christ, they are changed!
When we meet with the Holy Spirit, God's presence at work today, we are changed.
What we behold, we become… so behold Jesus, the glory of God revealed.
Now there are a couple of key moments in John which talk about glory… in the Greek it is the word Doxa.
Indeed the first miracle of Jesus at the wedding in turning water into wine is described in John 2:11 as the revealing of his glory.
The next major one is in John 11 when Jesus raises his dead friend Lazarus back to life.
And the more I think about this, the more I am convinced that this is a major fulfilment of Isaiah 40.
So remember in Isaiah 40 we have been told that in the revealing of God's glory we would see mighty power and a shepherds care.
Well I can't think of a more powerful and compassionate display of glory than raising someone back to life who has died prematurely.
Power and Compassion!
John 11:4 says; When he heard this, Jesus said, "This sickness will not end in death. No, it is for God's glory so that God's Son may be glorified through it." 5 Now Jesus loved Martha and her sister and Lazarus.
Now I don't have time to go through the whole story… and we've preached on John 11 before here at Manly Life…
But key to this story is verse 40 which says; "Then Jesus said, "Did I not tell you that if you believe, you will see the glory of God?"
You couldn't get clearer could you? Hear what Jesus is saying in relation to Isaiah 40…
In the raising of his dead friend, Jesus says; "you will see the glory of God."
OK?
Now I am going to skip over the humbling of the nations and their rulers in verses 21-24
I just simply note verse 23, that when the Lord comes there is the good news that the empires of this world come and go… but the kingdom of God lasts forever.
23 He brings princes to naught and reduces the rulers of this world to nothing. 24 No sooner are they planted, no sooner are they sown, no sooner do they take root in the ground, than he blows on them and they wither, and a whirlwind sweeps them away like chaff.
And of course I just note that indeed is the history of our world.
No ruler lasts forever, no wicked empire endures forever. And although human history is indeed riddled with evil rulers and bloodshed, they all eventually come to naught.
So let's finish with verses 28-31, when the Lord comes, he will strengthen his people.
28 Do you not know? Have you not heard? The Lord is the everlasting God, the Creator of the ends of the earth. He will not grow tired or weary, and his understanding no one can fathom.
29 He gives strength to the weary and increases the power of the weak. 30 Even youths grow tired and weary, and young men stumble and fall; 31 but those who hope in the Lord will renew their strength. They will soar on wings like eagles; they will run and not grow weary, they will walk and not be faint.
What a promise… when the Lord comes he gives strength to the weary and increases the power of the weak.
When the Lord comes, the everlasting God, those who hope in the Lord will renew their strength.
That is what an encounter with glory will do!
That is what we most passionately need in our lives!
Well as we close, what is all of this saying to us in this cultural moment?
I don't know about you… but I feel pretty tired right now.
I mean I am energized by life getting back to normal and even church being open again…
But if I am honest I am pretty tired. Not one big thing… but just lots of little things that can sap the soul and make you weary.
And I talk to a lot of Pastors and people who feel the same way.
Too much energy expended on arguments and stories of relationships struggling
Mental health issues growing, fatigue over the combative political and cultural conversation.
It would be easy in the time we have just come through to give up.
Which is why we must tell ourselves again, this good news of salvation, Isaiah 40, that when the Lord comes…
He will redeem his people.
He will reveal his glory
He will humble the nations
He will strengthen the weary!
Well it is good news indeed. Good for you, and good for those who are weary and need an encounter with the glory of the Lord.
He is still touching lives… still coming with mighty power and to shepherd his people
Still revealing himself to people who ask and pray for God to help them
Still giving strength to the weary and power to the weak!
All through Jesus Christ, the glory of God!