In this sermon Tim continues our series by unpacking "Ask, Seek, Knock" reminding us of the power of persistent prayer, to never give up praying and to pray into the authority and access we have been given in Jesus Christ!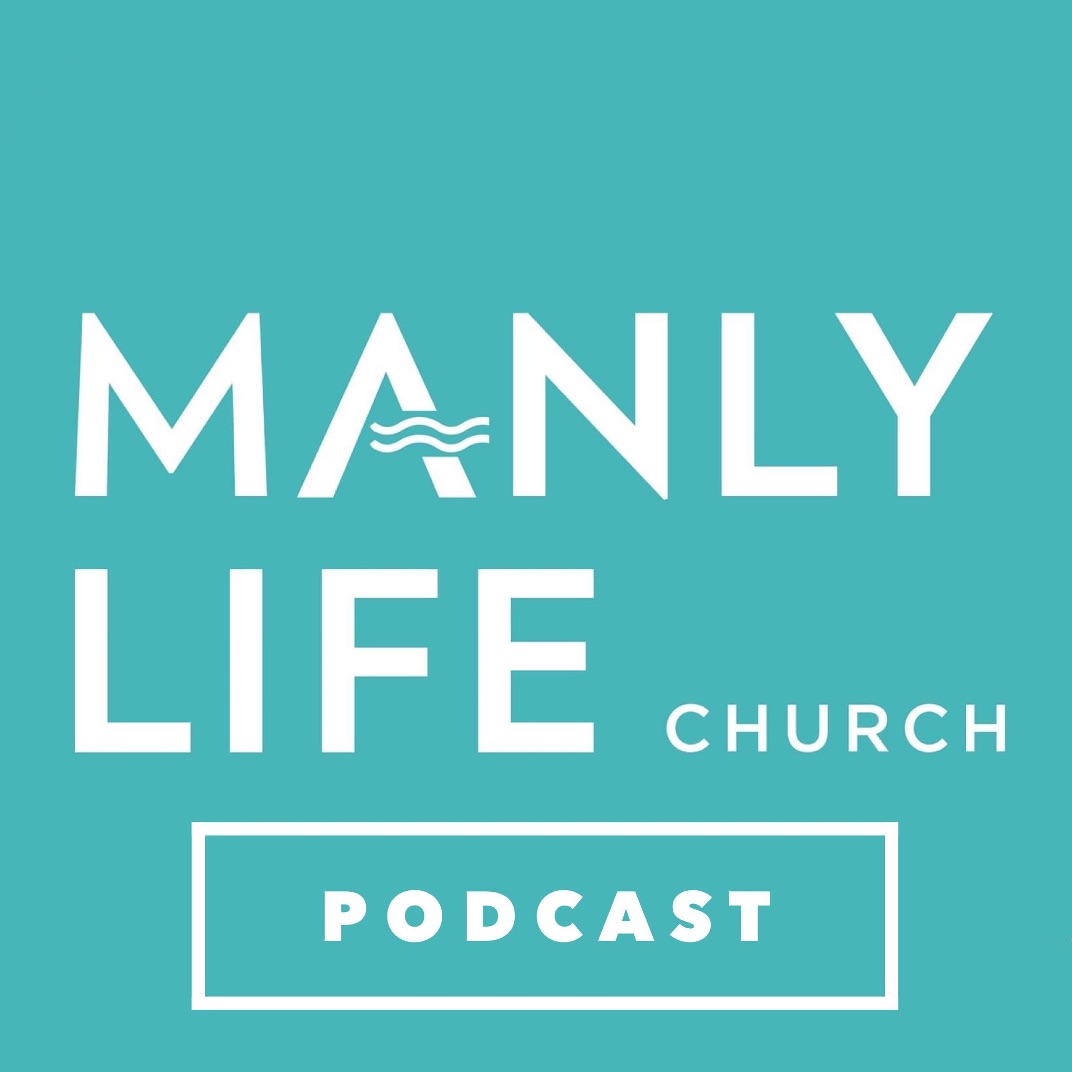 05/02/23 – John 12:20-33 Following Jesus & Intro – by Tim Giovanelli – The Farewell Discourse Series
–
Manly Life Church Podcast
SERMON NOTES:
We are finishing off our series in What Did Jesus Teach, from the sermon on the mount for the next 3 weeks then we will launch into something new!
Premise is if we are to be disciples of Jesus we need to know what he taught. What kind of a life he was calling us to enter into.
One thing that we said at the beginning of this series is that we must never seperate the preacher on the mount from the sermon on the mount.
So we have this incredibly high moral teaching "be perfect as your Father in heaven is perfect"
But this is the same Jesus who is merciful and compassionate.
So we come to another amazing passage which is really about prayer and knowing and receiving from our Heavenly Father.
If you're anything like me it will raise a whole bunch of questions
Afterall, I have some unanswered prayers…
Last Christmas I prayed for a slim stomach and a fat bank account… but instead I got a fat stomach and a slim bank account… so still waiting on that one.
And then there was the time I prayed for a full head of hair… and instead it started growing on my shoulders…
OK, jokes aside… the efficacy of prayer is a big thing right?
Because often we pray for things that we don't seem to get any movement on…
And we wonder can we take Jesus at his word here…
And then you may know some people…. Lets call them the "prayer fairy's"… or the "direct liners"… everything they pray and hope for seems to come to fruition.
So what is this prayer thing all about?
Well hopefully we will get some answers about that today… and from thinking about the access we get to God, through Jesus!
Matthew 7:7-11 Jesus says;
"Ask and it will be given to you; seek and you will find; knock and the door will be opened to you. 8 For everyone who asks receives; the one who seeks finds; and to the one who knocks, the door will be opened.
9 "Which of you, if your son asks for bread, will give him a stone?10 Or if he asks for a fish, will give him a snake? 11 If you, then, though you are evil, know how to give good gifts to your children, how much more will your Father in heaven give good gifts to those who ask him!
OK, so here is what I want to do today…
Talk about the access we now have to our Father in Heaven through Jesus
I then want to talk about the meat of this passage – asking, seeking and knocking
And then finally I want to talk about fostering/developing our relationship with God.
Sound good?
So first, access to the Father through Jesus.
Now for those who have known me for longer than 3 minutes, you know how difficult it is for me to preach on a passage about knocking on a door and it being opened
And to not tell my story of how I hung out with Bono from U2 in Dublin
So don't worry, I am not going to tell you the story about how we knocked on the studio door where they were recording…
And I am not going to tell you about how Bono opened the door and invited us to come in and hang out….
And don't worry, I've been told not go on and on about how they played a song for us they had just recorded…
Hahaha…
But actually the reason that is a good story… is because it is all about access…
And the remarkable effect of knocking and actually having the door opened!
One of the remarkable claims of Christianity is that we can not only know God, but have access to our creator in a personal relationship.
We don't just get to know God from afar, looking in from a distance… observing what He may or may not be like…
But instead we get access to a personal relationship.
And one where we are encouraged by faith to pray to our Heavenly Father and expect a response.
Ask and it will be given to you.
Romans 5:2 puts it this way…
"we have peace with God through our Lord Jesus Christ, through whom we have gained access by faith"
So we have access and peace with God, by faith in Jesus. (say that again).
Hebrews 10:19 explains it this way…
"we have confidence to enter the Most Holy Place by the blood of Jesus by a new and living way opened for us through the curtain."
So this seems to suggest that the death of Jesus… his blood, his sacrifice on the cross has opened up access to the Most Holy Place… which is God's presence.
Now as I am prone to do, I got a bit obsessed with something in the bible this week… following all the rabbit holes with this concept of access…
And particularly this access that is related to the idea of "the curtain"
I don't know what you do with your week…
But I spent a lot of time researching and thinking about curtains…
Eventually the security guard at Spotlight threw me out of the store… no…
But as many of you will know, one of the seemingly stranger things that happens in the moments after Jesus dies, is the temple curtain in Jerusalem is torn in two.
Right? Matthew 27:50…
"And when Jesus had cried out again in a loud voice, he gave up his spirit. At that moment the curtain of the temple was torn in two from top to bottom."
So what is this all about?
Well again it is about access…
So come with me to the Old Testament… I told you I got a bit obsessed with curtains…
So Exodus 26 is your main chapter in the bible if you want to hear a lot of talk about curtains… 24 times we read the word curtain in one chapter.
But here is the gist… after the Exodus and the giving of the law, God calls his people and particularly his priests to build for him a tabernacle.
The idea being it is a place where God and his people can meet.
But here is the thing… almost no one has access to God…
Just the High Priest who would make a sacrifice once a year on the day of atonement and then be able to enter into the holy of holy's.
So this amazing curtain is made to separate the presence of God from the people of God.
And it makes sense right? If God is holy and we are not, an amends for our sins and guilt need to be made as an offering for what we have done wrong…
So there is this elaborate sacrifice system (Exodus 29 is your chapter for that deep dive)… and blood must be shed.
And even then, if they were to meet with God, to seek his counsel or favour, it would only be the High Priest.
So yes of course in the Old Testament God's people prayed and knew God…
But there is this sense of access being temporary, conditional and limited.
All that said, this curtain is key to access to God.
So in Exodus 30:6 it says…
"Put the altar in front of the curtain… where I will meet with you."
So it is unfathomable that people would have talked about having a personal relationship with God. Or enjoying his presence…
Or praying in a way where they expected to receive or enter in…
So back to Jesus and in the moment of his death on the cross, where the perfect Son of God has shed his blood for us…
We read that the temple curtain is torn in two! The barrier between us and God is broken down…
It is saying as clearly as possible, that we now have access to our Heavenly Father.
Hebrews 9:26 puts it this way; "Jesus has appeared once for all at the culmination of the ages to do away with sin by the sacrifice of himself."
The result of that is (again) Hebrews 10:19 "we have confidence to enter the Most Holy Place by the blood of Jesus"
Access is granted!
That is why our worship today has less to do with making sacrifices and atonement… and more to do with praising Jesus for what he has done!
That may be the most important thing I have to say today… but lets move on…
So come back to this remarkable teaching from Jesus in the Sermon on the Mount about asking, seeking and knocking…
So secondly, what is this all about? Asking, seeking, knocking…
What is the meat of what Jesus is teaching us here?
Is he just saying now that we have access, the same thing 3 different ways?
Well I don't think so.
Firstly Jesus says, "Ask and it will be given to you"
Asking seems to be about the kind of petition where you know the will of God
And Jesus says, in these situations, ask your Heavenly Father for these things and he will give them to you.
Maybe a good example is wisdom? There is so much wisdom in the Sermon on the Mount, there is so much wisdom in the Book of Proverbs..
And it reveals the will of God… so we ask for these things and it says we will be given it. Right?
James 1:5 "If any of you lacks wisdom, you should ask God, who gives generously to all without finding fault, and it will be given to you."
That's a good prayer… then when you have received it, put it into practice.
Secondly Jesus says. "seek and you will find."
And this seeking seems to refer to a pursuing prayer, we are unsure of the will of God and so we seek an answer.
We pursue with God what we are wanting to find.
And Jesus says in this kind of prayer, if we seek an answer from God you will find one.
You know the bible won't tell you who exactly to marry, or where to move to, or what career you should pursue…
But there is a sense that if we seek God's will on these things, if we include him in the conversation, we will find a good way!
And then finally on the meat of this passage, Jesus says, "knock and the door will be opened to you."
And so if asking is petitioning prayer, seeking is pursuing prayer, then I think you called this persistent prayer.
This is where you feel you know the will of God, but you haven't seen it or received it yet, and so you are persistent in your prayer.
And this is probably the hardest prayer to stick at, and believe in, and to keep at.
I think of something like James 5:16… it says
"Therefore confess your sins to each other and pray for each other so that you may be healed. The prayer of a righteous person is powerful and effective."
Or think of a story like Acts 14 where it says Paul saw a lame man that had faith to be healed…
And we hear that he jumped up and began to walk.
What do you do with this? Because Jesus in this teaching seem to suggest that if we keep knocking, the door will be opened to us.
And maybe if you haven't seen something that you believe to be God's will, happen in your life, the temptation is to give up.
Well that leads me to my third and final thing about this passage… and that is, how does this kind of prayer foster our relationship with our Heavenly Father…
PARTICULARLY as we wrestle with the unanswered prayers in our life?
So that brings us to the second part of this passage…
In which Jesus talks about prayer relating it to how a good parent gives good gifts to their children.
Verse 9 "Which of you, if your son asks for bread, will give him a stone?10 Or if he asks for a fish, will give him a snake? 11 If you, then, though you are evil, know how to give good gifts to your children, how much more will your Father in heaven give good gifts to those who ask him!
So much of the ministry of Jesus is to be understood as of revealing the character of God and way to God the Father.
And in this passage, God is described as like a Father who is eager to help.
And Jesus says, even though you guys are evil…. Right, pretty messed up, you give good gifts to your children.
Well he says, in prayer, this is how God is too!
His desire is to give good gifts to his children. That is you and me!
And this is so true right? My 6 year old son will ask me to read a book to him at night…
And I'll be like yeah! You better believe it… of course I will.
Or my daughter will ask for ice cream and I'm like… coming up! And I'm having one too!
Right the tendency of a parent… within limits is to say yes!
What makes this complex is maybe prayer doesn't feel that way…
Right? At times, reality kicks against these promises… maybe nothing happens…
Maybe you've been asking for someone to do life with, or you've been asking for healing, or you have been praying for a bad habit to be broken…
So we struggle with it…
And for many of us we then just don't pray… we stop knocking… we give up.
But for those with kids, think about your own parenting… you don't say yes to everything
I mean if I did, our family would permanently be on holidays on the Gold Coast…
Victoria and I need to be determining what is good for them…
So the parent analogy with praying becomes really interesting…
Jesus is inviting us… to seek prayer as a relational key….
But not as a magic genie…
So it gets us thinking about the character of the Father… is God always listening but not always responding in the way we think best?
How does this all work?
And in Matthew 6 when Jesus is teaching about prayer he says "your Father in Heaven knows what you need before you ask him."
So why do we even need to ask?
Now I know I am going a bit all over the place today… but a lot of this has to do with how we view God.
One classic view of God is that he is the author and director of a play that is already written.
Right? To those involved it may feel like they are going through the scenes of the drama with real choice,
But the script is already written. The ending is set in stone.
So we can pray, or make choices, or think we are in control, but the reality is the outcome is determined, as is every step along the way.
So why bother praying right?
Then the other classic view of God is he is like a master chess player… and while the outcome is assured, the game is still all open for play.
So God can obviously anticipate all the moves we will make, but he is still subject to our choices…
In this view we pray because we can make the master chess player change direction.
He is always making moves in the game of life, but we too have free choice as to how it all works out…
For theological nerds that is a bad description of Calvinism and Arminianism.
But actually I think rather than these theological frameworks or ideas around God as playwright or chess master
Jesus gives us a different framework… and it is a relationship between a Father and his children.
One in which God the Father has given his children genuine freedom and choice…
Hence the bumpy ride… hence the condition of the world, hence so many of our problems of our own making…
But God's sovereign choice is to fulfil his purposes in relationship with his people…
Right? As Victoria and I shape our children we give them real dignity and choice…
It wouldn't be a relationship if we do it all for our children…
That is the story of the bible… he is going to redeem this thing… outcome is certain…
But the world is an arena in which we get to choose to follow and obey or reject and disobey…
And prayer is crucial to this partnership… and God the Father will give you what is good for you.
Even when that seems baffling beyond our comprehension…
Are you with me? Is anybody with me?
If you ask you receive… if you don't ask you don't receive…
If you seek, you will find, if you knock the door will be opened to you!
The implication is there may be good things that God will do in and through you if you ask…
So your prayers matter…
And don't forget that in the Lord's Prayer in chapter 6… Jesus has shown us the kind of things we should be praying for!
It's on the previous page if you're stuck wondering what we should be asking for!
Rowan Williamson "when I pray co-incidences happen… when I do not…"
Well as I close, my mind wanders to the story of the persistent widow in Jesus parable in Luke 18…
Verse 1 "Jesus told his disciples a parable to show them that they should always pray and not give up."
And so he tells the story of a widow who basically keeps coming to the town judge over and over asking for justice.
And basically because she keeps bothering the judge, he eventually grants her request.
And Jesus says, that's an unjust judge… so will not God respond if we persist?
But the point being, it's an analogy to persistence in prayer… she just keeps knocking!
One of the best sermons I have ever heard was by Rosemary Mbogo at Nairoibi Pentecostal Church.
And on this passage she basically said, even if I am knocking… even if I am praying and not seeing the break through I so desire…
Right until the last breath of my life, give me the kind of faith that keeps believing, that keeps knocking, that keeps persisting…
I want to be that kind of Christian. That kind of child of God with access to the Father.
"Ask and it will be given to you; seek and you will find; knock and the door will be opened to you."